Coming Up: 
Ninilchik Senior Center
Holiday Party
December 21
General Board Meeting
Thursday, December 13, at 9:30 am
Center Closures
Thursday, November 22 – Thanksgiving Day
Friday, November 23 – Day after Thanksgiving
Monday, December 24 – Closing at 1 pm
Tuesday, December 25 through Tuesday, January 1
Center Opens for lunch again on Wednesday, January 2
Sew Saturday
December 17
January 19
February 16
Bingo
Starting October 17, 2018 Bingo will be held on Wednesdays after lunch.  Come join the fun!  Must be 19 years or older.
E

very Day:
Hot full lunch, served at 12 noon, Monday through Friday. (Suggested donation $7.00 for members and $11.00 for non-members).

Computers/high speed internet DSL

Book and Puzzle Exchange

Wii

Pool Tables

Gardening

Volunteering
The coffee pot is always on; come on by!
Weekly Activities
Mondays: Quilting/Sewing 1-4 PM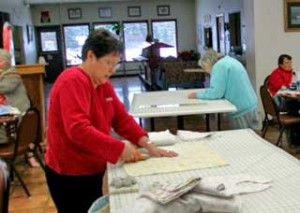 Tuesdays: Crafting 10 AM-4 PM 
Thursdays: Game Day 1-4 PM // Quilting & Crafts 10 AM – 4 PM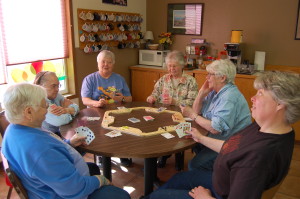 Fridays: Knitting 1-4 PM // Pool 1-4 PM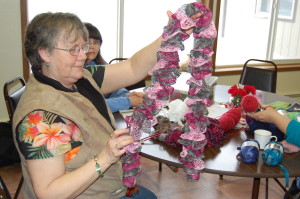 (Suggested donation: $2.00 for pool & music jammin')